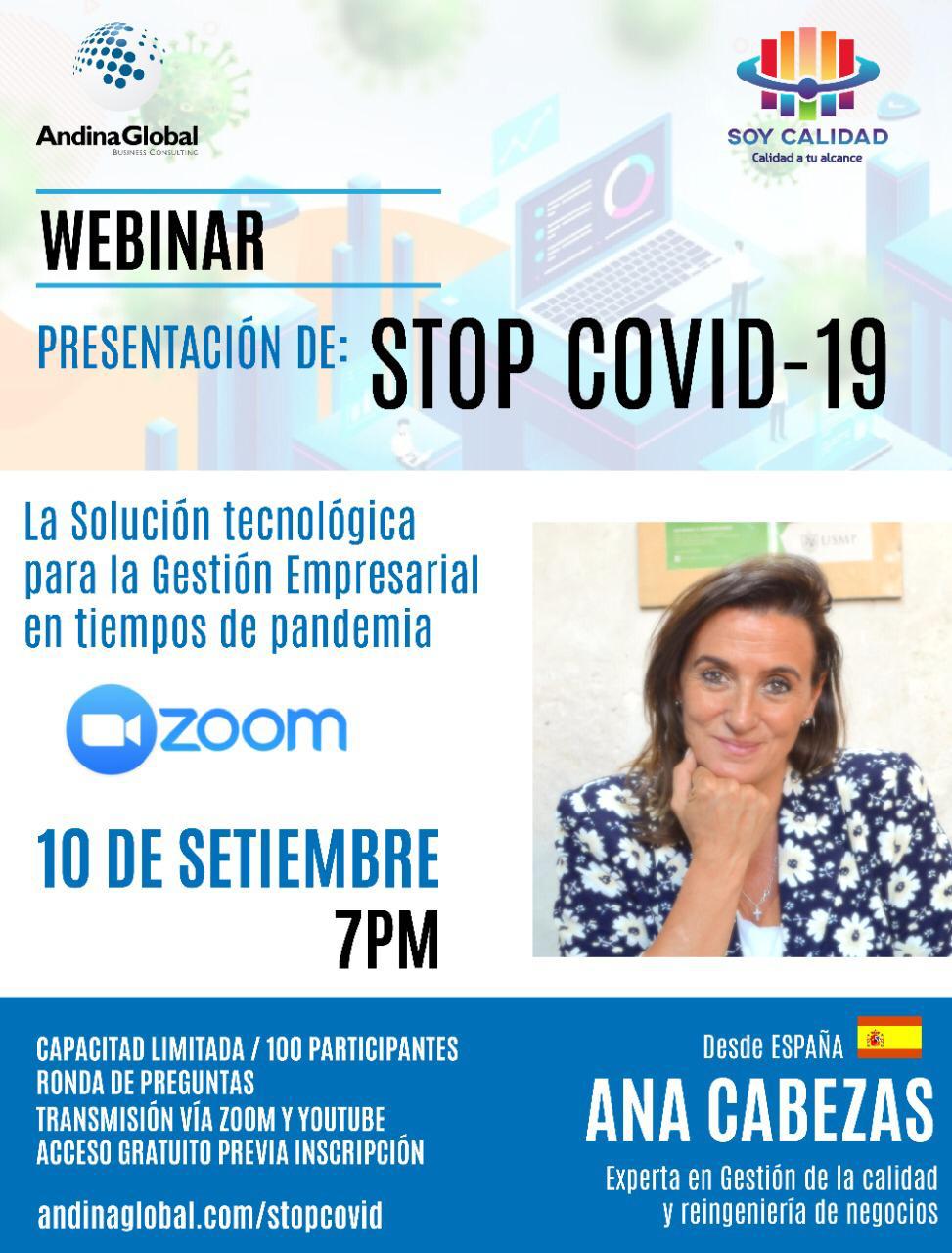 Presentation of the STOP COVID-19 software
Learn how the implementation of quality management systems in companies create effective tools to successfully face the situation and new opportunities covid19.
Learn about the STOP COVID software application, as an innovative and simple tool to manage quality processes and improve business management.
Master in Business Administration and Management
Master in Financial Management and Management Control
Master Senior Executive. Additional training at Babson Business Scholl
Quality Management ISO 9001-2015
Expert in finance and quality, with extensive professional and teaching experience, results-oriented
INACAL (National Institute of Quality) Peru
Advises the presidency responsible for disseminating and
put pillars for quality in Peru
Professor of Prestige Universities abroad and in Peru,
like the University of Pacific.
Ana Cabezas
Expert in Quality Management
and Business Re engineering
Hourly Schedule
Nuevo día